Slideshow
Service Area
The Down Syndrome Foundation of Southeastern New Mexico is committed to provide support and education to all individuals with Down syndrome and their families. We service nine counties: Chaves, Eddy, Lea, Roosevelt, De Baca, Curry, Lincoln, Otero, & Dona Ana.
We do this by promoting community awareness and providing educational information to families, educators, medical professionals, and the community about Down syndrome.
We are always happy to help individuals outside of our service area. For more information, please contact us!
The Color Dash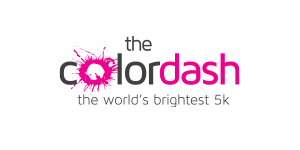 We are thrilled to announce that the "World's Brightest 5K" is coming to Roswell on March 21st - yes, World Down Syndrome Day! Can you possibly think of a better way to celebrate?
A portion of the proceeds of this event go directly to the Down Syndrome Foundation of SENM. Laughs and memories are guaranteed!
To register to participate in this colorful event, click here.
DS-Connect®: The Down Syndrome Registry
The National Institute of Health supported Down syndrome registry, DS-Connect, allows people with Down syndrome and their families, doctors and researchers to share information and health history in a safe and confidential, online database. Users will be able to create and edit their password-protected profile and participate in surveys and research studies as desired.
"The registry links those seeking volunteers for research studies with those who most stand to benefit from the research."
Please take a few minutes and register your loved one with DS-Connect. you can visit their website dsconnect.nih.gov to get started.